map/levels/east_coast_usa/inof.json not found this happens with the east coast server(alfa)
Please can you give us a screenshot of your issue as nothing has changed with the server.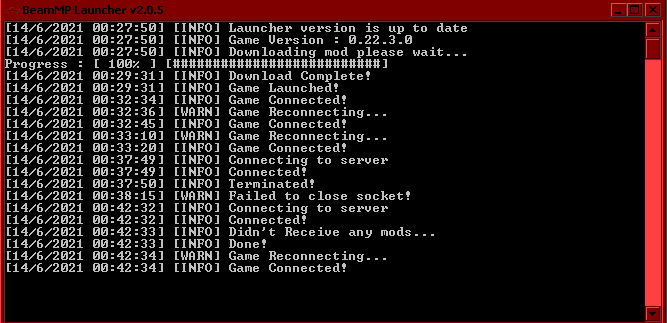 The launcher is showing no obvious signs of an issue. The map definition looks like it is correct from what your image shows. I would recommend verifying your game files.
i verified my game files and it still does it.