Here are the details of my problem.
When I launch Beamng with the Beammp luncher and join a server, it is impossible to launch a mod via the mod manager included in the game
When I press the ''Activate" button, nothing happens.
I also tried to force to put "true" in the DB* file and nothing happens either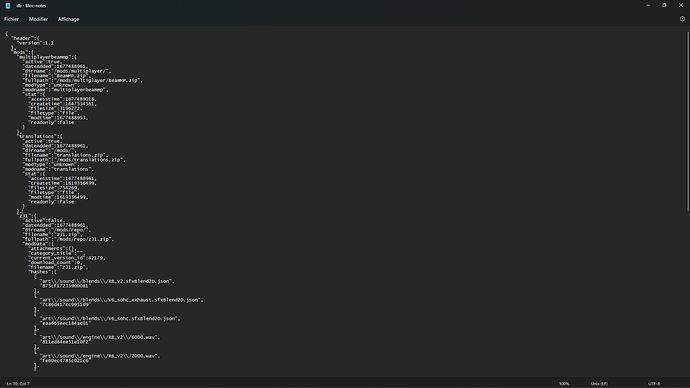 If I omitted details, please let me know.
Thanks.