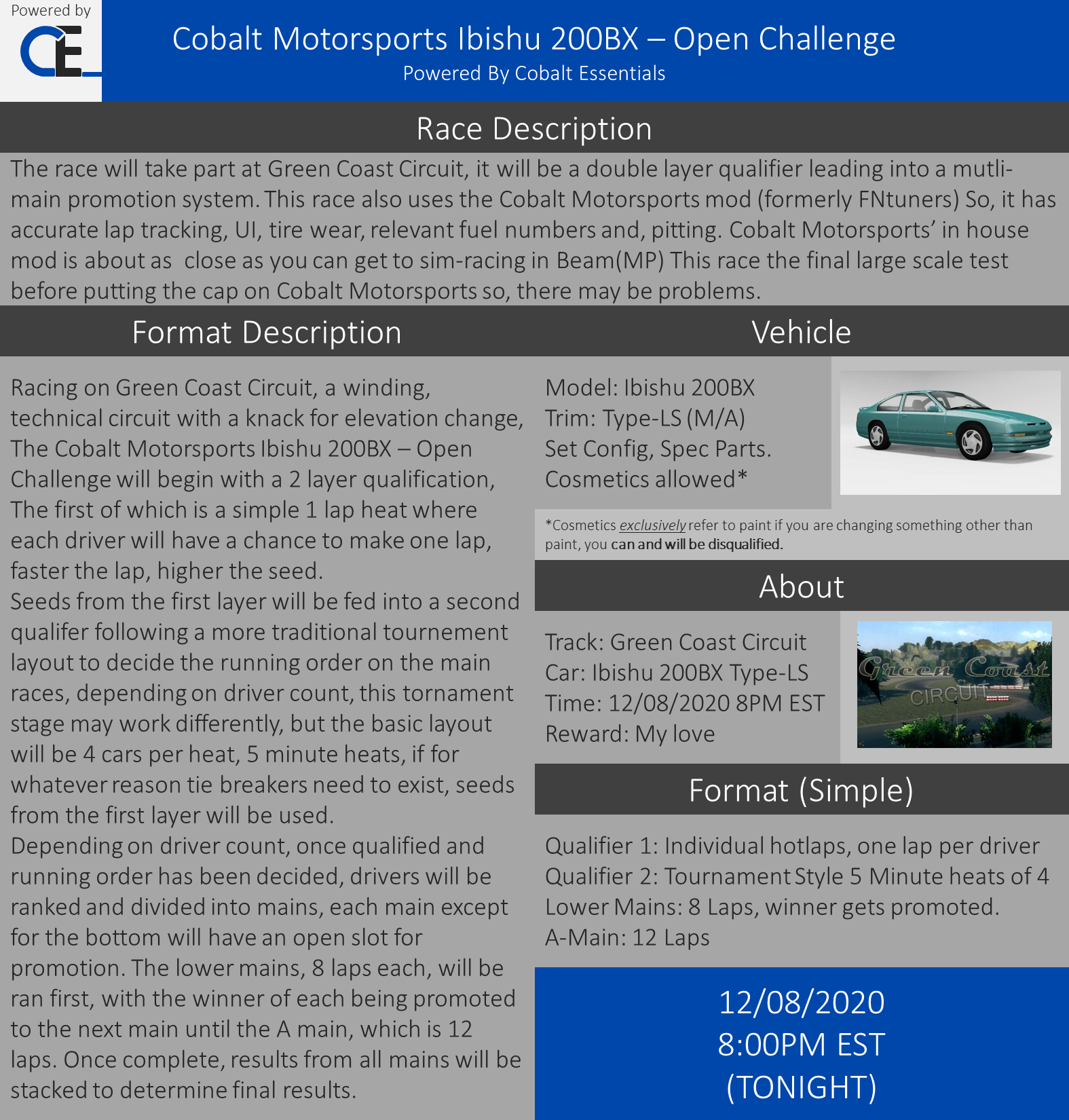 Here in plain text, just in case
The race will take place at Green Coast Circuit, it will be a double layer qualifier leading into a mutli-main promotion system. This race also uses the Cobalt Motorsports mod (formerly FNtuners) So, it has accurate lap tracking, UI, tire wear, relevant fuel numbers and, pitting. Cobalt Motorsports' in house mod is about as close as you can get to sim-racing in Beam(MP) This race the final large scale test before putting the cap on Cobalt Motorsports so, there may be problems.
Car
Model: Ibishu 200BX
Trim: Type-LS (M/A)
Set Config, Spec Parts.
Cosmetics allowed*
*Cosmetics exclusively refer to paint if you are changing something other than paint, you can and will be disqualified.
Format
Qualifier 1: Individual hotlaps, one lap per driver
Qualifier 2: Tournament Style 5 Minute heats of 4
Lower Mains: 8 Laps, winner gets promoted.
A-Main: 12 Laps
About
Track: Green Coast Circuit, a winding, technical circuit with a knack for elevation change.
When: 12/08/2020 8:00PM EST (TONIGHT)
Server Name: Cobalt-Motorsports
Reward: My Love and affection (no homo, unless thats ur thing)
Time
Tue Dec 8th, 2020 ⋅ 8pm EST (UTC-5)