Hello, I am trying to set up for my LAN so that I can play beamng with my son. I have read and reread the instructions, following them closely. I have set up the config file with the key I received, I have put a port forwarding rule on my router, and allowed the game via windows defender firewall (inbound and outbound). I have spectrum internet, but have my own router connected to the modem, and do not use any 3rd party antivirus.


Each time I try to open BeamMP and click on multiplayer/direct connect/connect, I keep getting connection failed after about 10-15 seconds. On the launcher window, it reads "[ERROR] Client: connect failed! Error code: 10061" followed by two warnings of "Failed to close socket!".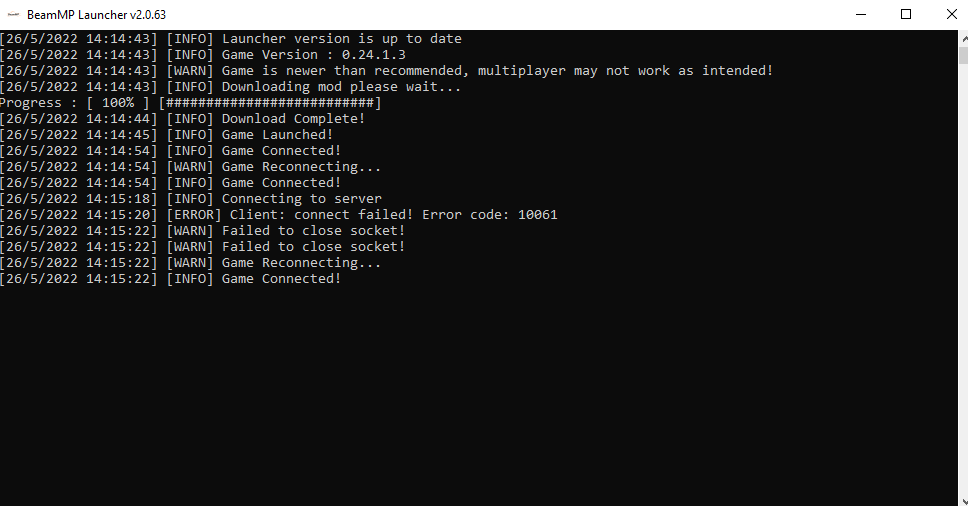 Also, when I attempt to use portchecktool (which I am doing with the BeamMP loaded) it is saying that "Problem! I could not see your service on xx on port (30814 ).
Reason: Connection timed out."
I have been trying to research this for days, including here in the forums, but have yet to find anything suggested that would make it work. Please let me know if you have any suggestions. Thanks!