!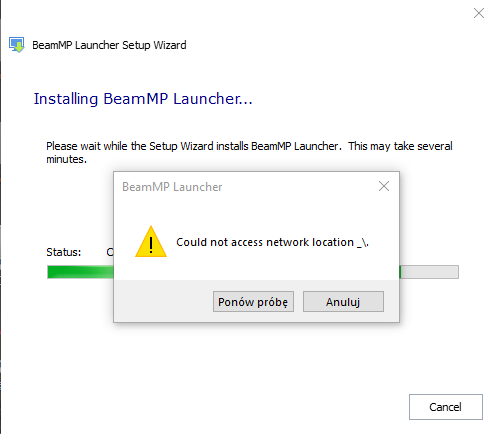 Hey I have problem while installing the BeamMP. Error on screenshot.
We have seen this before and if you didn't change anything and still get this I would recommend choosing a different location, possibly on a different drive
It appears that you are trying to install it to a drive over the network. Are you installing it in the default directory?